December 23, 2013 02:52
| Built to Spill
Yep, I'm coming out of hiding for one night to play with Built to (fucking) Spill. I've got some surprise guests and an extremely short set, so you should come.
October 8, 2013 10:20
| gift uh gab, jusmoni, THEE Satisfaction
My lovely ladies have blessed us with another mixtape. Chase away your post summer blues.
Please enjoy.
xo
June 19, 2013 12:36
| atomic bride, chop suey, creepoid, erik blood, fox and the law, night cadet, stereogum, the monarch review, THEE Satisfaction, wishbeard
It's been a busy spring and its going to be a busy summer. Busy=good!
Come see me and my boys perform at Chop Suey on Saturday, July 6th with Fox and the Law, Atomic Bride, and Creepoid. This will be a fun one.
Thank you to those of you who were early enough to catch my set at Sasquatch. For those that missed it, here's what was said about it.
Keep your eyes and ears peeled for new music from myself, THEE Satisfaction, Night Cadet, Wishbeard, and more this summer.
XO
April 18, 2013 12:33
| bandcamp, Production, Taman Shud, The Little Penguins
I'm crazy proud to announce the release of The Little Penguins latest and greatest album "Taman Shud" which is available (for a limited-time) for FREE at their Bandcamp.
GO GET IT!!!
April 5, 2013 11:42
| Ade, Butcher, erik blood, Gaythiest, Glitterbang, mo-wave, night cadet, Ononos, Pony Time, redwood plan, Shearing Pinx, Team Dresch, The Need, wishbeard, XVIII Individual Eyes
Getting really excited for next week's 'Mo-Wave Festival. Three days of queer music and art at Chop Suey, Wildrose, and Pony. The line-up is amazing and I'm honored to be among the performers.
Check it out here.
There are still some 3-day passes available, but only until Monday, April 8th.
Go gettum!
Me and my band will be performing on Saturday, April 13, at Chop Suey at around 7pm. I'll be sandwiched between Night Cadet (whom I had the pleasure of recording) and Wishbeard (whom I've yet to have the pleasure of recording). The entire line-up is fucking amazing. You gotta go.
Check out the event on
Facebook
. Buy your damn
tickets
. Go support and enjoy gay artists.
xoxo
March 28, 2013 10:03
| dj riz, mo-wave, oc notes, olav, palaceer lazaro, sasquatch, seattle met, syn-aesthetic, vermillion, VOx mod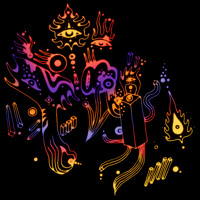 Things are happening.
Tomorrow night (Friday March 29) is the Vox Mod release party for SYN-AESTHETIC at
Vermillion Art Gallery
. Guest vocals by me and Irene Barber and possibly others. OC Notes, DJ Riz, and Olav also there. Why would you miss this???
Watch this: http://vimeo.com/61490083
Listen to this: http://www.youtube.com/watch?v=SAEGTWwJT40&sns=em
If you hadn't heard that I'm playing Sasquatch,
I'm playing Sasquatch
! All I know right now is that I'm playing Friday. More details to come when I know them.
Before Sasquatch, me and the band are playing
'Mo-Wave: Queer Music & Arts Fest
here in Seattle. The artists scheduled for this are pretty amazing and I'm really happy to be a part of it. My slot is Saturday April 13 at Chop Suey. Go buy your passes for this now!
I was extremely flattered to be included on this
list of amazing people in Seattle Met Magazine
. Bonus niceness for being right next to Lynn Shelton, whom I am a huge fan.
There's other shit going on, but I'm going to save it for later. Keep your eyes peeled.
See Older Posts...